History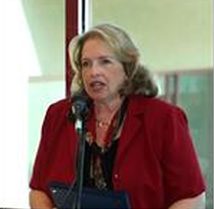 Founder's Message
Encinitas Country Day School was founded in 1988 with a mission to provide broad educational services to support the balanced development of the students it serves. We envisioned the outcome for our K-12 students through preschool, lower, middle and college preparatory high school. We wanted our graduating students to be well-rounded, socially conscious, young adults who are prepared to face the challenges of college and a changing world with skill, confidence, self control and moral strength. We set a goal to provide programs to support our vision at each successive level.
Believing the curiosity and joy of childhood is the natural basis for successful early learning, we began by selecting age-appropriate academic, creative, and personal programs to preserve that natural joy and challenge and inspire students to a lifelong love of learning. We prepared learning environments to support concrete understanding of academic concepts through hands on activities using the Montessori instructional materials and we offered opportunities to explore and discover beyond the classroom. We enriched student learning with music, gymnastics, yoga, gardening, arts and sciences to make the time spent at school truly productive for our students. We believed providing physical, intellectual and creative training within the school day would enhance academic learning and the school's mission to support the all-around development of its students, and today, we know it does.
From the beginning, we welcomed families of all religions and cultures and invited them to join in a non-sectarian prayer to support one another in our individual relationship with God. We made sure parents understood we would not be teaching or supporting any particular religion but that students would learn about the five major religions and the primitive religions in the context of culture. We wanted our students to be able to attend a school that understands that our personal religion and culture are intrinsic to who we are as individuals. It was important to us to establish a culture of respect and support for individual differences, cultures and religions, while emphasizing shared principles and values to make good character the universal standard we could all embrace. We wanted our students to become truly noble, upstanding individuals of scholarship, integrity and service.
Ultimately, those standards were articulated by our school community in the expected school-wide learning outcomes set forth during the WASC (Western Association of Schools and Colleges) accreditation process. As we added grades, we modified our programs to meet the needs of our maturing student population and aligned our curriculum to meet or exceed state standards, now Common Core national standards and Next Generation Science Standards. In the mid-elementary grades, students begin preparing to meet the academic and personal challenges of middle school. We continued to enrich in-school learning with visual and performing arts, hands-on science and technology classes, and project based learning challenges for all students and offer after-school enrichment to support individual student interests. We also implemented an annual standardized testing program to monitor our effectiveness as a school and to measure student progress against local and national norms. Today, we have a thriving school community revolving around our Lower and Middle School students. In school programs and after school and summer enrichment opportunities invite students to take classes, join clubs and service organizations, participate in recreational or organized sports teams, and explore and discover throughout the year. In every activity, ECDS remains constant in its commitment to realize the straight-forward vision it has for its students to "become well-rounded individuals of scholarship, integrity and service."
GroundBreaking Video